Yes, believe it or not, I am still alive. Life has been crazy since Mid-October when we bought a house. Specifically, the house next door to ours so that we could have more room and my mother (yes, you read that correctly, my *mother*) could move cross country to move into our old house. We had a little over three weeks to move out of our house and get it ready for my mom, which resulted in us having literal piles of our stuff in our new place. We managed to get it presentable by Thanksgiving, then Hubby's entire family arrived for Christmas. Nothing like decorating for Christmas while trying to unpack, but we did and pulled off dinner for 18 in the new place. We turned this: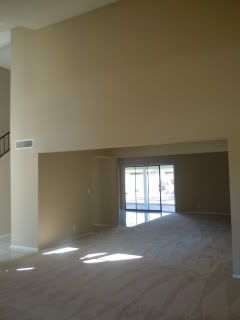 Into this: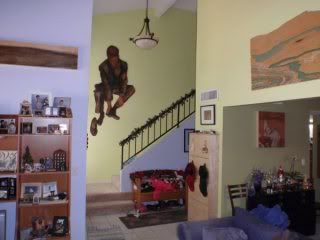 Then we took a trip up to Utah over MLK weekend. If you've never seen Bryce Canyon in the winter, I highly suggest it. It is gorgeous!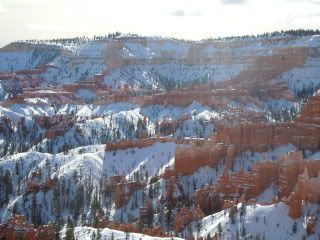 The bad news is that the chaos (good and bad) has sucked up what little time I had for writing. Christmas week was slow at work, so I managed to write a zine fic for the next Jumper zine that will be coming out in May at MediaWest. As soon as I have the information, I'll pass it along, but it's a pure h/c fic with Rodney receiving the whumping.

They may not be new fics, but the wonderful
sea_yeah sent me PDF versions of three of my longer fics. So, if you like, you can download the PDF of Slither, The Pegasus Device, and Don Juan McKay and Other Universal Improbabilities. I love the cover art work she's done for each them, too. Also, several people have been looking for The Geeks and Goons Guide fics and Koschka's gen fic since they aren't on fanfic.net anymore. The PDF link to all the fics in that series is also available on my master fic list under either my Dictionary Series or The Geeks and Goon's Guides.

Finally, I still owe
raphe1 a fic and I even have an idea for it that is a sequel to The Pegasus Device that will involve the whole team, plus Todd and Daniel Jackson will show up. Now, if I could only find the time to write it....